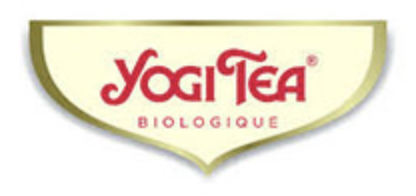 Fédération des Professionnels de la Méthode PILATES
LA FPMP: pour préserver et développer la haute qualité de l'art du Pilates
En France, après la parution d'un décret encadrant la pratique du pilates en France pour d'enseigner la méthode , il est nécessaire d'avoir un diplôme sportif. Beaucoup de professeurs de Pilates , diplômés d'écoles reconnus à l'international , enseignant depuis de nombreuses années et issus de la danse, du yoga ou autres disciplines corporelles ce sont vus menacés de ne plus pouvoir exercer leur profession légalement. La situation précaire de ces professionnels a perduré jusqu'en 2011 , date à laquelle Sophie Monpeyssen a pris la courageuse initiative de créée La fédération des professionnels de la methode pilates, la FPMP. Celle ci a d'abord été composée par quelques membres fondateurs dont Yaelle Penkhoss ,directrice du studio Equilibre Pilates.
En effet, il lui est apparu essentiel de s'engager au côté de Sophie pour défendre le droit des professionnels du Pilates certifiés de travailler en toute légalité.
A ce jour , la FPMP a plus de 350 adhérents et travaille en partenariat avec la fédération sport pour tous afin de délivrer un diplôme reconnu par le ministère des sports.
La fédération oeuvre en France et en Europe ( lors de réunion avec les autres fédérations de Pilates nationales) pour maintenir les standards de notre profession , notamment en créant un système d'agrément pour les écoles de formation répondant à un cahier des charges précis et en divulguant les valeurs fortes de notre profession au travers de sa charte éthique.

American chiropractic center - Dr Thierry Legagnoux
119 rue de l'Université 75007 Paris, 0145513838, cccv@chiropractic.fr
Pilates – Pilates was originally formed as a physical rehabilitation program. It strengthens and lengthens the body's deep muscle tissue without putting strain on the joints. Because we believe in treating one's body with care and feeling good doing it,
The Franklin Method uses dynamic imagery, anatomical embodiment and the notion of plasticity of the brain to improve your body's function.
It teaches you how to harness the transforming power of the mind and can be applied to improve all of your abilities .
For all movement educators out there a MUST !
www.franklinmethod.com
Xtend Barre – We teach Xtend Barre at Rituel so our clients have the option of including ahigher intensity cardio workout to their regimen. Xtend Barre integrates Pilates principles, building off of the foundation of Rituel's main physical discipline, so our clients feel a more natural transition from their Pilates practice.www.xtendbarreworkout.com
Gyrotonic®/Gyrokinesis® – Parallel but different to Pilates, Gyrotonic promotes spiral movement and spinal rotation. Also born from a rehabilitation standpoint, yet Gyrotonic challenges the concept of the linear technique of Pilates. It opens the body up to some contrast in this way, and we promote a variety of physical movement on your journey to wellbeing
Gripsox – Gripsox were designed by Australian physiotherapist, Luke Goodwin, for those practicing Pilates and yoga. These socks give you all the benefits of going barefoot without getting your toes cold. We find them particularly useful for Xtend Barre as well! www.gripsox.com
Sissel – Sissel is a Swedish brand that specializes in quality equipment for physiotherapy and other physical well-being practices. They take a holistic approach to the body, just like us. Sissel provides us with Pilates accessories, such as Pilates balls and Pilates circles, which are also available for purchase
Sigg – Sigg canteens are the aluminum re-usable water bottles we sell behind our counter. Sigg is a Swiss design for a light and durable drink container. As an added bonus, you can reduce your carbon footprint and lose the plastic bottle. www.sigg.fr
Peak Pilates – Peak Pilates provides our larger Pilates equipment, and is one of the leaders in quality Pilates machines. You'll find yourself bending, stretching and lengthening on this equipment during your classes at Rituel. www.peakpilates.com
Ana Heart - Ana Heart est une marque de vêtements de sport slow qui s'inspire de la mode. La marque est ancrée dans un esprit « urban-chic » et propose à la fois une ligne de vêtements techniques et étudiés pour la pratique du yoga, de la barre et du pilates ainsi qu'une ligne de vêtements décontractés dans le même esprit.
Ana Heart c'est avant tout une promesse de qualité, des pièces uniques qui mettent le corps en valeur, des coupes épurées et féminines ainsi que des couleurs intemporelles. Les créatrices de la marque sont des inconditionnelles du concept « less is more ».
La marque mise sur la qualité. Sa signature tient en trois points : technicité, douceur et confort, alliés à des matières haut de gamme exclusives et naturelles (coton bio, etc.). www.anaheart.fr
Castelli – Castelli is an Italian brand catering specifically to cyclists. This company has been a pioneer in the sports clothing industry, and their options are not only extensive, but sexy. So naturally we recommend exploring their gear for your cycling class. www.castelli-cycling.com